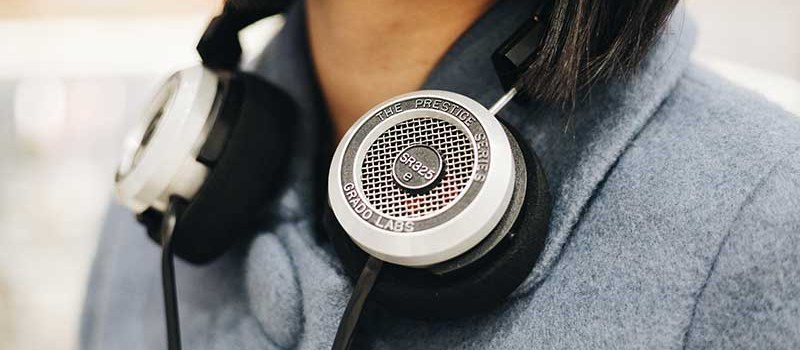 Top Audio Resources for Intermediate French
Ahh, the dreaded intermediate stage. It can become a black hole in the language-learning process, as it's the easiest place to plateau, and feel like you're making no progress. When you're a beginner, every new thing you learn is a breakthrough, the motivation is high, and the learning curve is at its steepest
But at intermediate level, though you're beyond wallowing in the shallows trying to get your head about basic phrases such as "hello, my name is…" you're not yet speaking fluently with natives as if you were one of them either.
It can also be tricky to find resources pitched at an appropriate level for an intermediate learner, but never fear, we have found some awesome audio resources that are great for intermediate-level French learners.
We have already covered the numerous benefits of learning through audio courses, so here is a list of audio resources to help push you through your intermediate stage and closer to the linguistic grail: fluency.
Audible
A quick search on the online audiobook platform will throw up a selection of intermediate French level audiobooks. Whether you want a French language course, or are looking for French language stories, you'll find it on Audible. Best of all, if you sign up for a free trial with Audible, you'll get two books completely free, and keep them forever!
Learn French by Podcast
This is a great podcast resource, featuring authentic-sounding interactions in French about a variety of topics, followed by a discussion in English covering new vocabulary and grammatical explanations.
If you sign up for the premium version you get access to accompanying PDFs to all the lessons. These have the transcripts of the dialogues, vocabulary and grammar explanations, "cultural snapshots" and more, and are a great resource for going back and reviewing what you have learned.
The podcast provides a low-stress and leisurely way to learn relevant, contemporary, everyday French.
News in Slow French
This is a great resource because you can keep up to speed with current events in the Francophone world as well as improve your French. It's perfect for intermediate learners who are not quite able to follow along with the speed of regular news programs but are beyond beginner level French audio.
This website has short, digestible audio snippets discussing the latest news in slow, clear French, accompanied by transcripts and grammar lessons, explanations of expressions, and quizzes.
Français Interactif - Chanson Francaises
Listening to music is always an enjoyable way to improve your French, and introduce you to some new lexical fields while training already-familiar ones. This great website from the University of Texas provides a selection of French songs and accompanying PDF exercise sheets
Music can be a powerful tool for learning, as lyrics are typically easier to remember than lists of words out of context, and are more easily memorised when in the context of a song.
Apprendre le Français avec TV5 Monde
TV5 Monde is a well-known international francophone television channel with several different channels. This is a great resource, with mini video lessons covering levels from A1 (complete beginner) through to B2 (upper intermediate).
The videos clips are accompanied by interactive quizzes to test your comprehension, and feature a variety of topics.
BBC French - Ma France
The good old BBC always delivers when it comes to learning. Their online course Ma France is a great 24-episode interactive French course for A2/B1 level from the BBC and covers a wide range of topics that are designed to be relevant to modern life in France.
The videos are set around Lyon, the Alps and Provence, and you can sign up to complete the course in 12 weeks, and get weekly emails with encouragement and tips.
French Assistant
French assistant founder Philippe spent years teaching and studying in universities across Europe and decided to develop an online resource for learning French that wasn't dry and motivation-sapping like many others out there are.
So he decided to create French Assistant, a bright and colourful website with lots of animation and interactive features.
French Assistant has a wide range of audio clips with exercises for you to practise your French, you just need to register for a free account to access the full range of content. Their lessons and exercise were all developed with science-based teaching techniques, and you can also find verb conjugations, activities and more.
Bonjour de France
This French website has a wide range of exercises to help with learning French, and best of all, for each category you can select your level, so you'll be sure to access content that is relevant to your skills, and avoid things that are below or above intermediate level.
Radio Lingua's Coffee Break French
The USP here is that you can learn French on your coffee break. Whether that's true for you or not, it is certainly true that Radio Lingua has tonnes of language learning materials, ranging across all levels.
Some of their resources are paid, but they have plenty of free lessons too, including podcasts you can download and listen to, and a YouTube channel.


This is just a starting point for intermediate audio resources for French learners, but there are many more out there on the Internet, and so many of them are free. Keep searching and if you find something you think must be included on this list, let us know.
Author Bio
Teresa is a writer, polyglot, traveller, language teacher and dancer from London. She blogs at theeurofiles.com where she shares her love for the languages and cultures of Europe.